Pennys Story
Before finding Kōrure, Penny and her Partner, Mark had always struggled with their mobility due to their age. Very often she'd find herself with stiff fingers and shoulders. For her partner, tennis elbow was a big concern as he had found it very painful for a long time.
Penny joins many New Zealanders and other customers worldwide that have grown to love Kōrure. Backed by science and nature, you can be confident our products are free from harsh chemicals. Since trying Kōrure in 2017, she has never turned back.
Personally, Penny herself uses our Marine Phospholipid Oil. Made and sourced in New Zealand it's especially potent but natural formula condenses omega-3 into a potent capsule. Penny has been amazed by her progression from consistent stiffness to effortless mobility daily. Her fingers and shoulders have felt a night and day difference. She thinks "It's just the best, and I will be taking them for the rest of my life."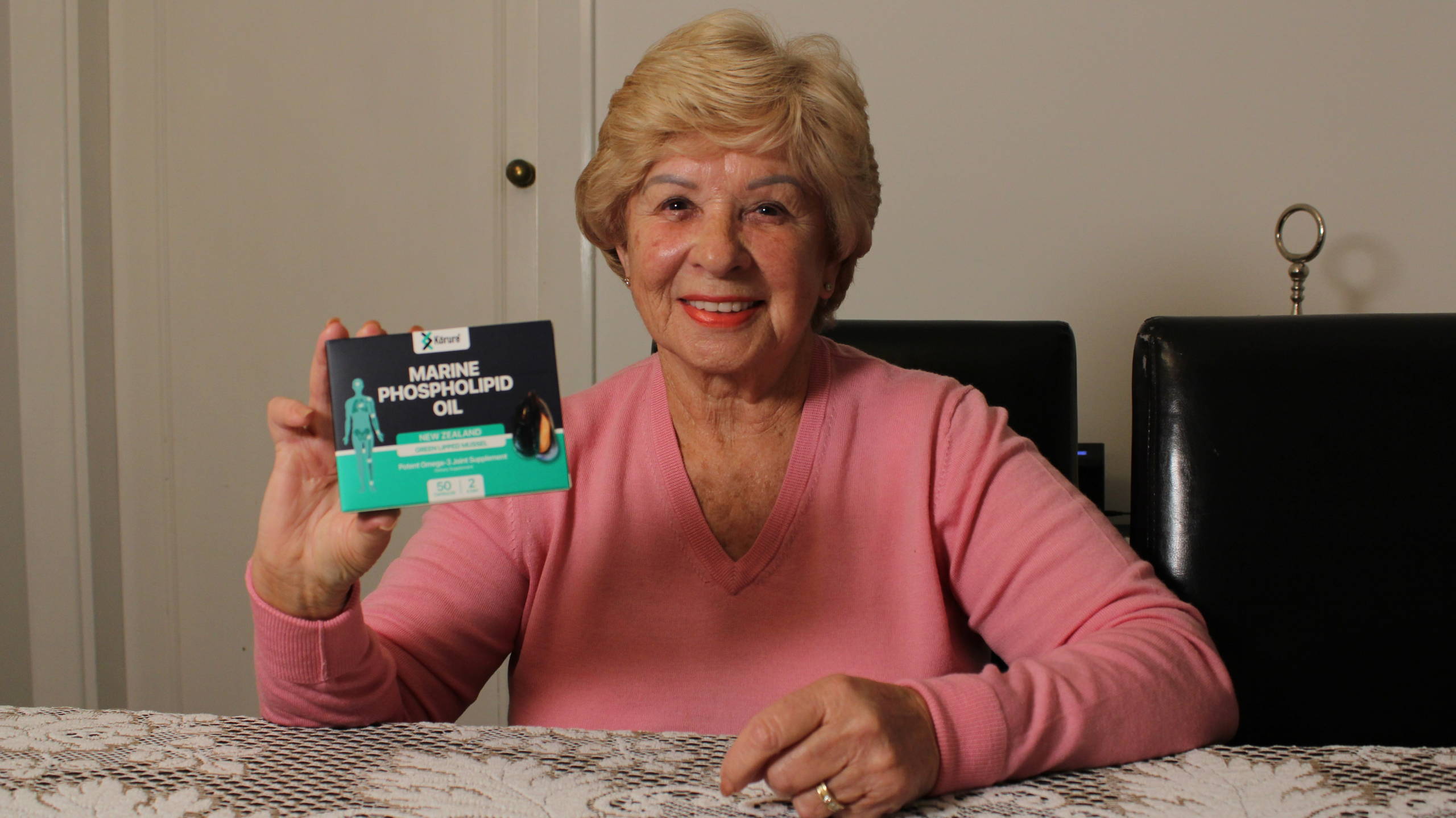 On the other hand, Penny's Partner, Mark has found great results with our Natural Repair Cream. With a case of tennis elbow, he has struggled to maintain his mobility. Often feeling pain that hinders and holds him back from doing what he loves. Penny has seen a marked improvement to Mark. Since using it for 6 months, he's been able to get back to the important things in life. That increased mobility has truly made a difference. "It's a very good product" according to Penny. Where she'd also "recommend it for anybody with any pains at all".
Ready to get back to doing what you love? Join Penny and many other customers in New Zealand and worldwide that have been able to do just that with the help of Kōrure. Backed by the best of science and nature. Shop today.

Written by: Ron Park
Founder & CEO of Kōrure