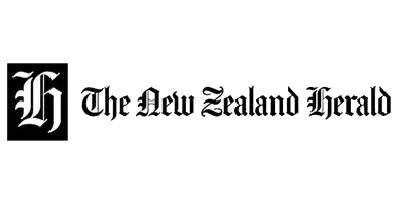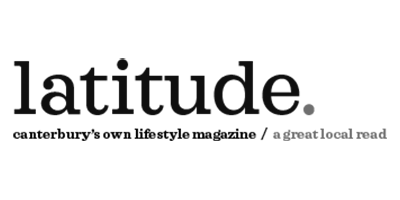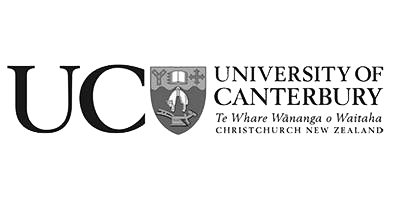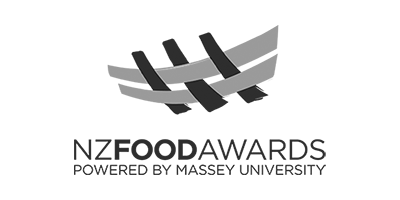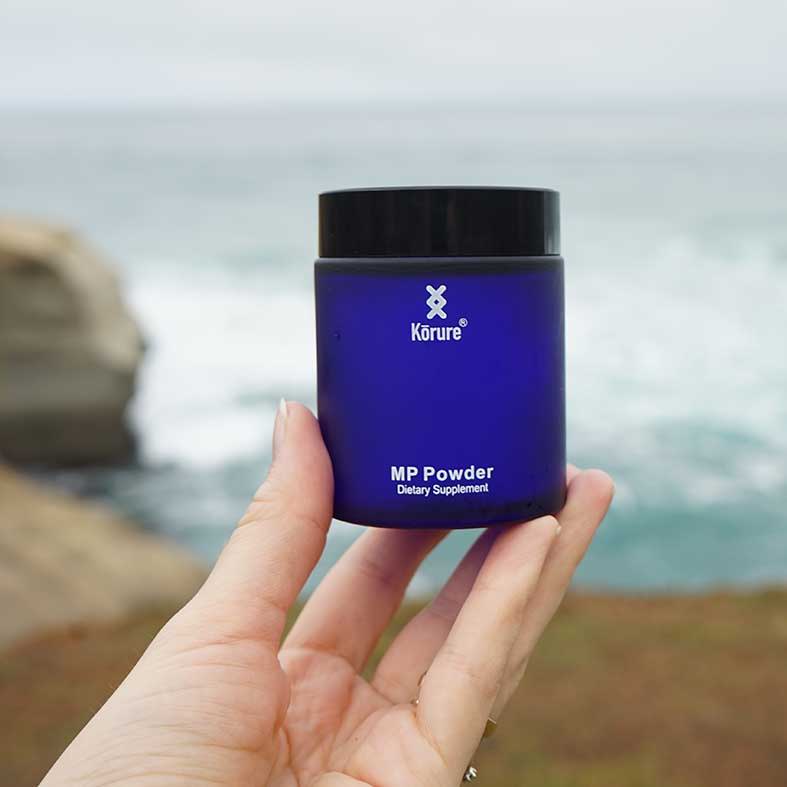 "My hubby says that he noticed that movement seems to be easier. So we will order again."
Kirstene S
"I have used it over the years to assist with my joint mobility."
Erwin K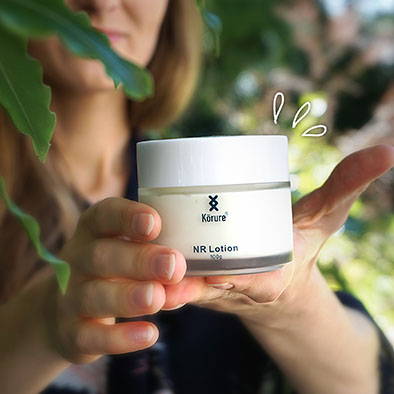 "Works very well on my joints. A real bonus of this lotion is it's more delicate fragrance."
Dorothy M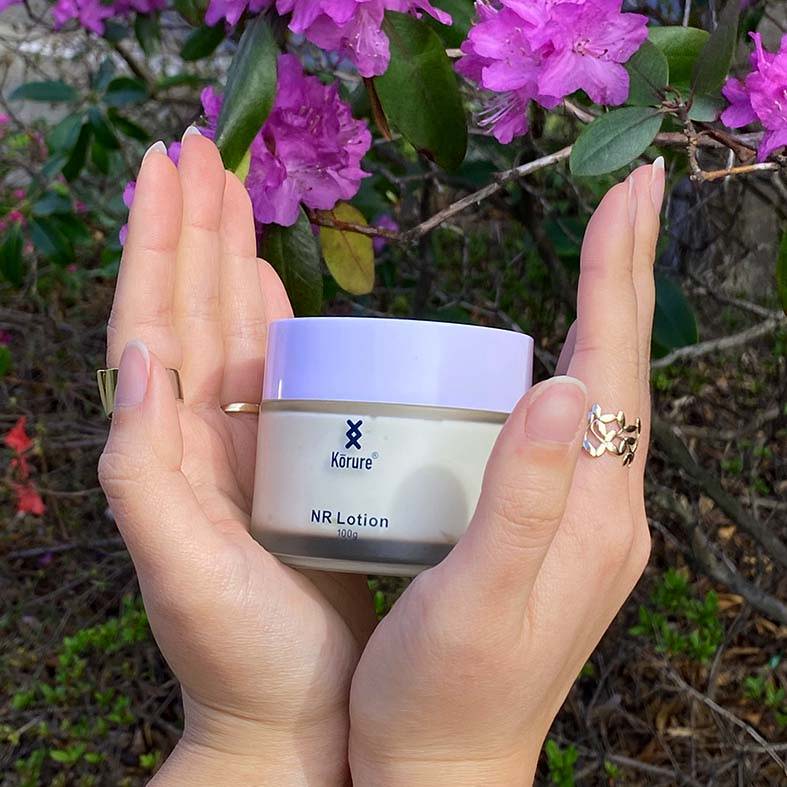 "I use on my badly sprained ankle. It is recovering well."
Linda J
"I have been taking this product for over a month now and it seems to be helping with muscle and joint mobility."
Austin J
Marine Phospholipid Powder
For long-term joint mobility and cartilage rebuild support
High strength natural joint care
Sustainably sourced from NZ Green Lipped Mussels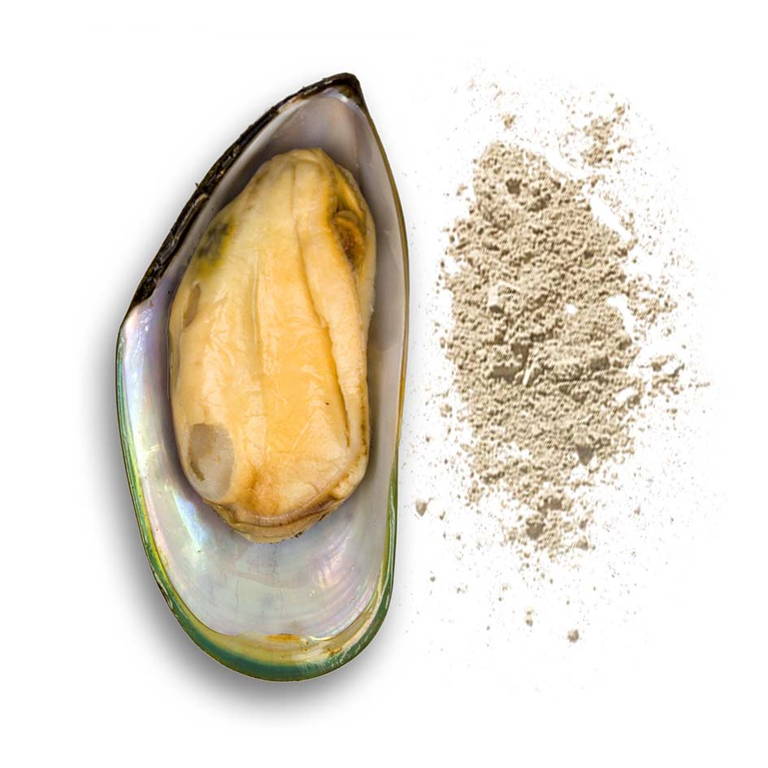 Rich in GAGs to promote cartilage health

Found in the clean waters of New Zealand.
Supports connective tissue and joint mobility.

Providing all the benefits with only 1 a day.
100% New Zealand Green Lipped Mussel
Green-Lipped Mussel Powder contains Vitamins & Minerals and is a great source of GAGs (Glycosaminoglycans). GAGs is a natural substance perfect for promoting cartilage and joint health (GAG is known to have better absorption than Glucosamine).
Contains NO added gluten, egg, dairy, soy, artificial colours, sweeteners, preservatives or wheat.

Warning : Do not take if allergic to fish or shellfish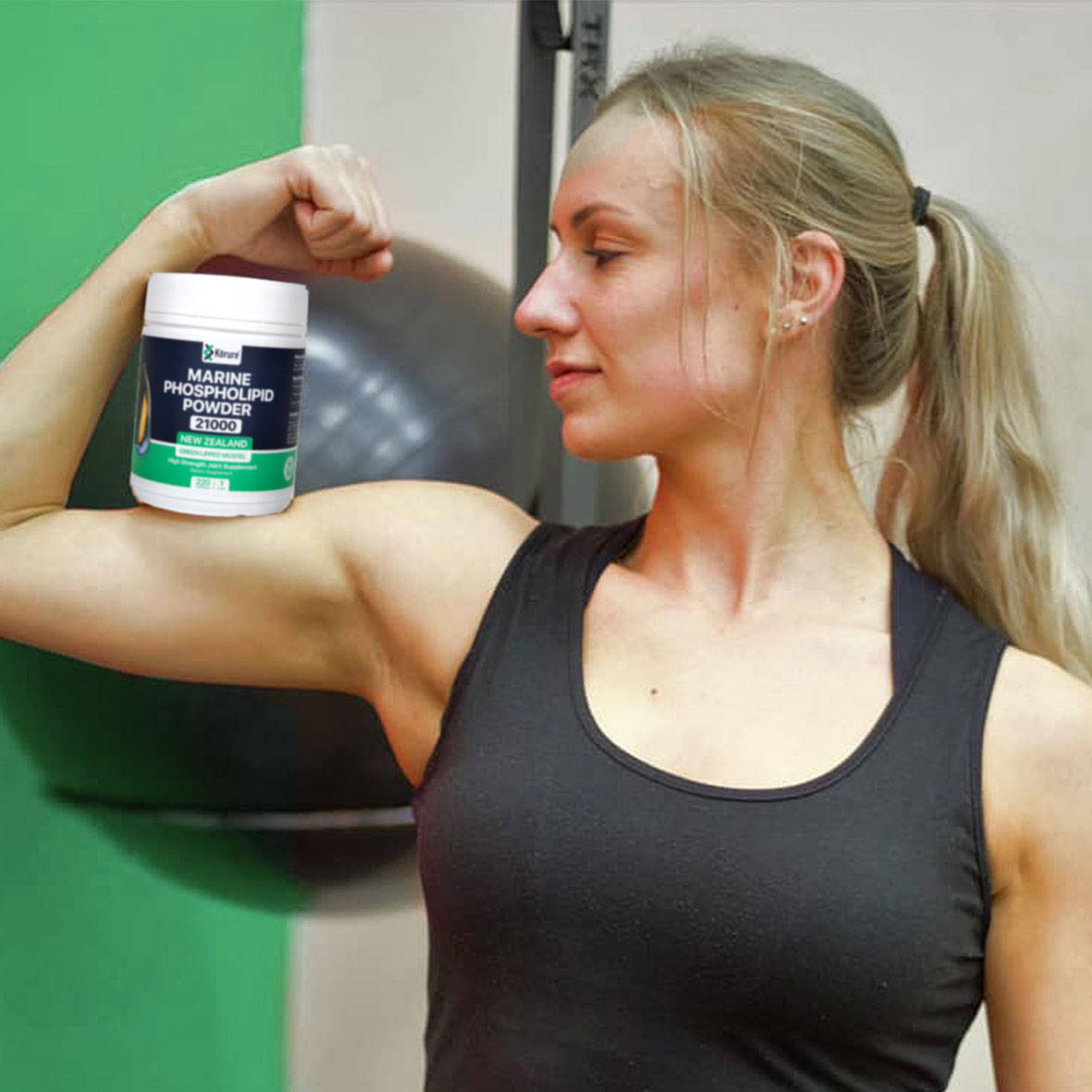 "Since purchasing the first bottle about 1 month ago my aches and pains do not seem to be as bad. Thank you."
Vivienne L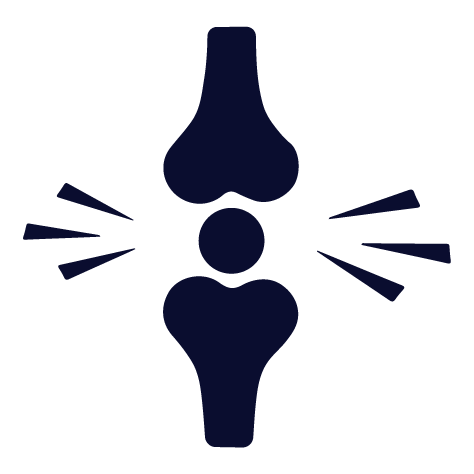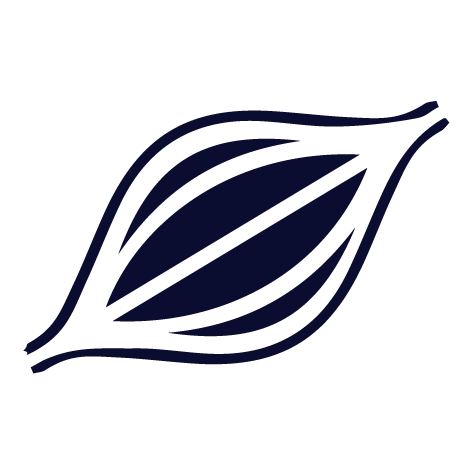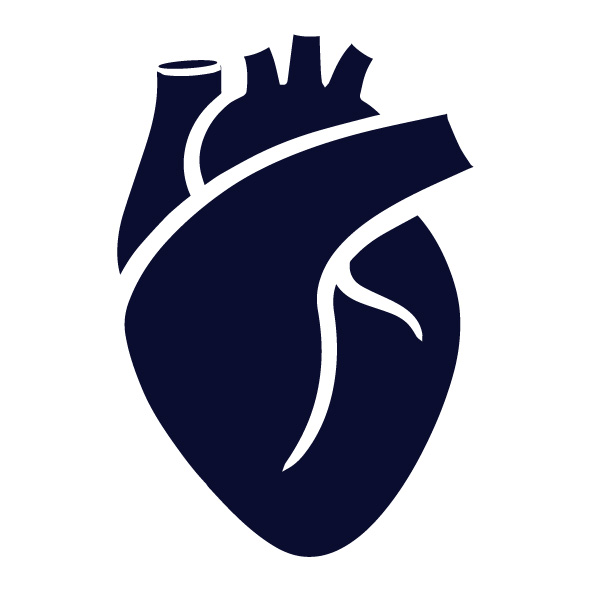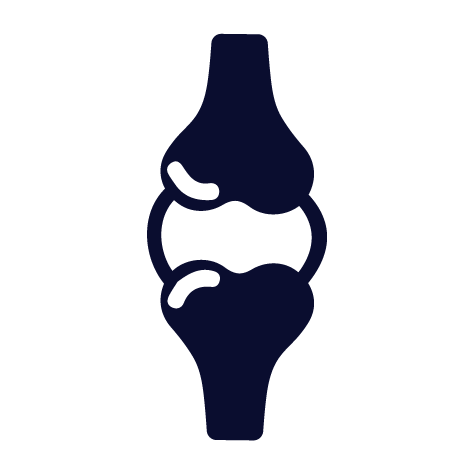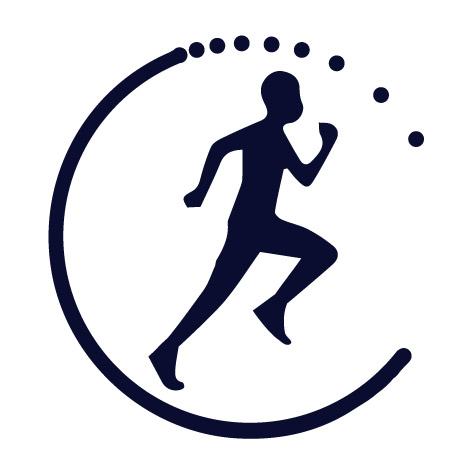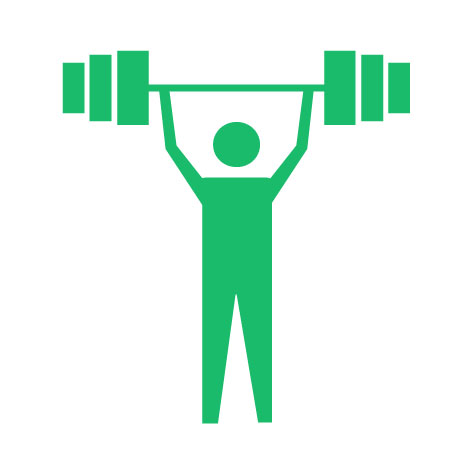 Helps you do more of what you love ♥
For long-term joint mobility and cartilage rebuild support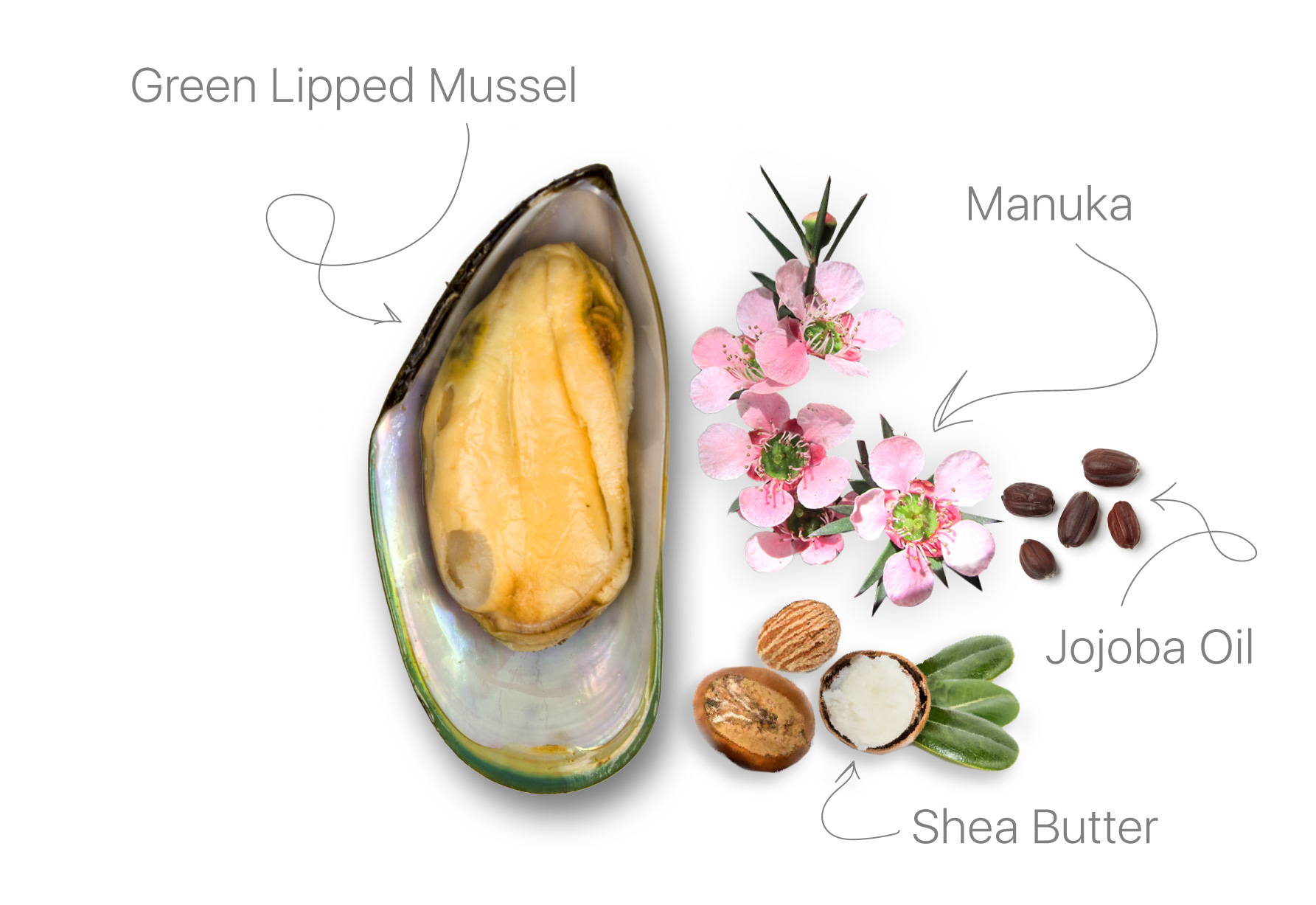 100% natural powerful ingredients
Click here to view all 29 ingredients.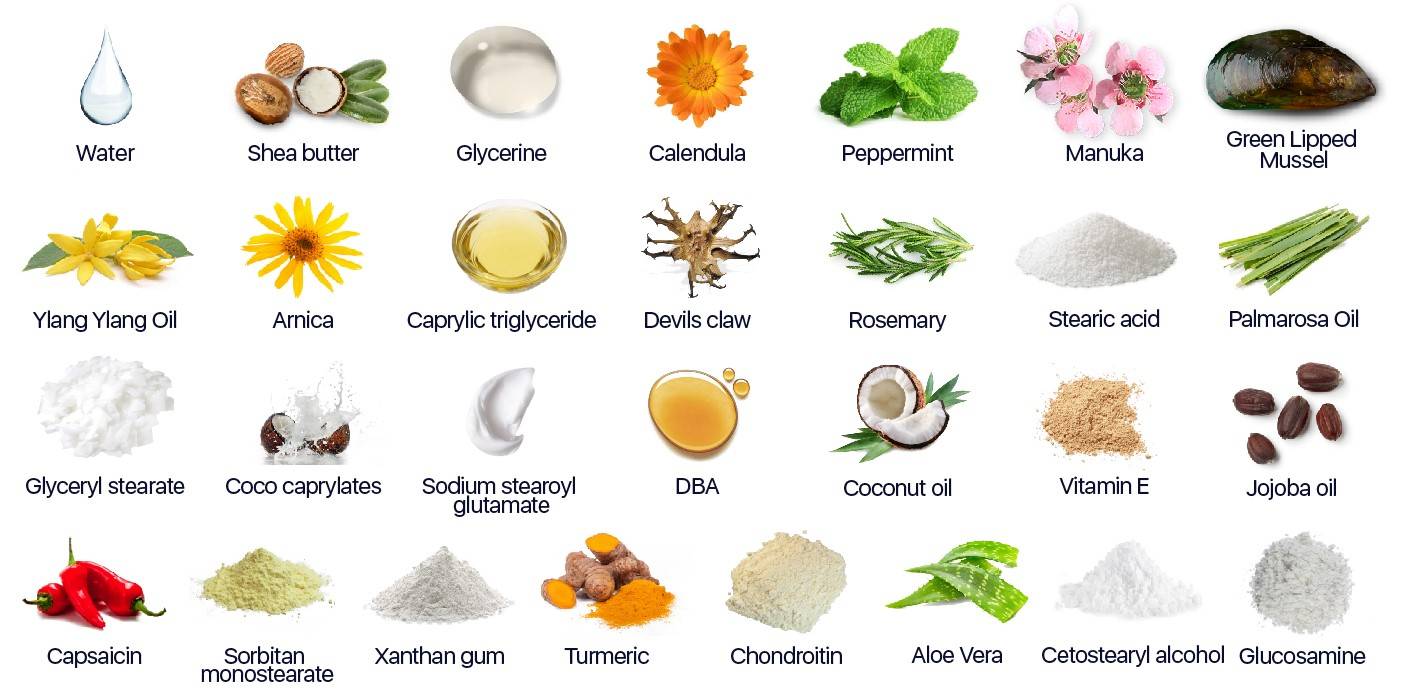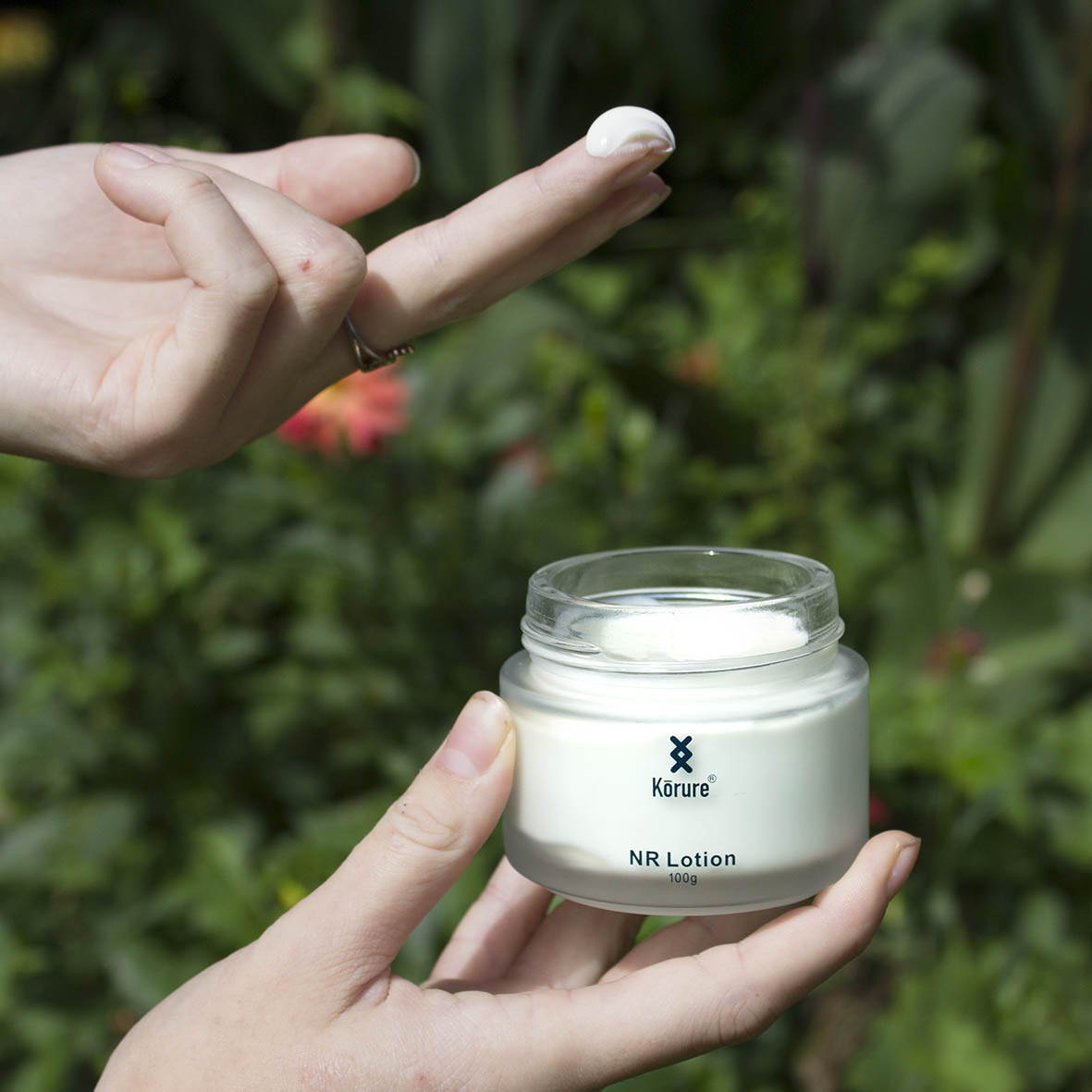 Our best seller, trusted by many
"Amazing that I can feel that the lotion is helping just after I put it on! I will see how it goes. So far so good."
Kathy H.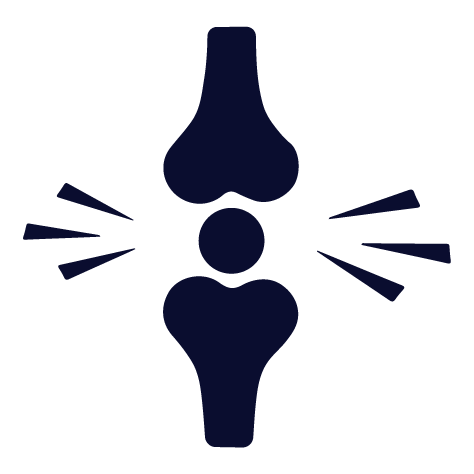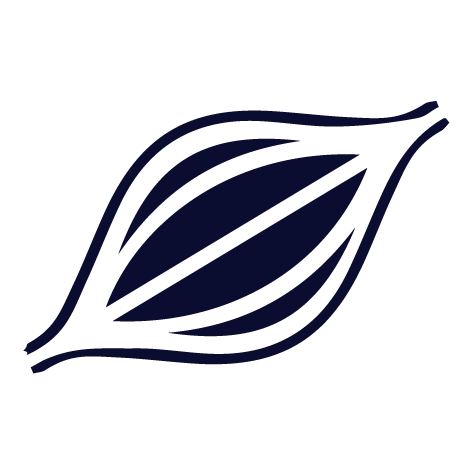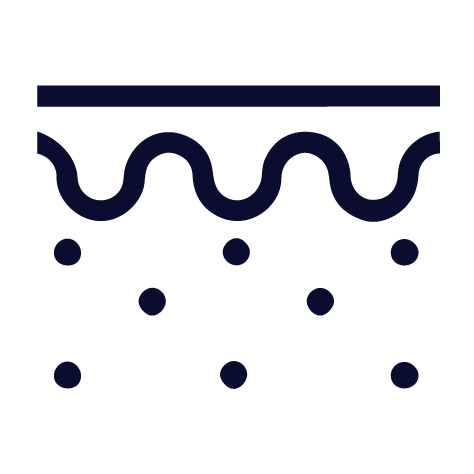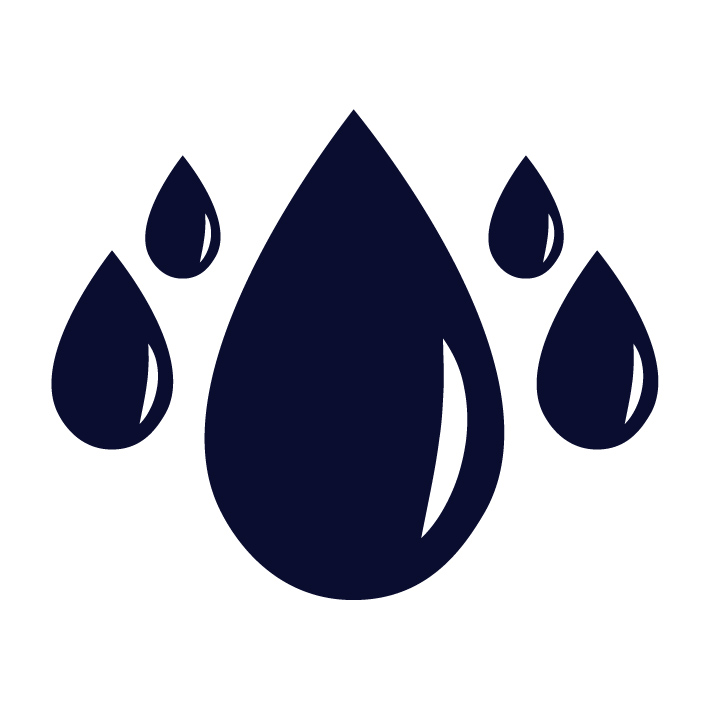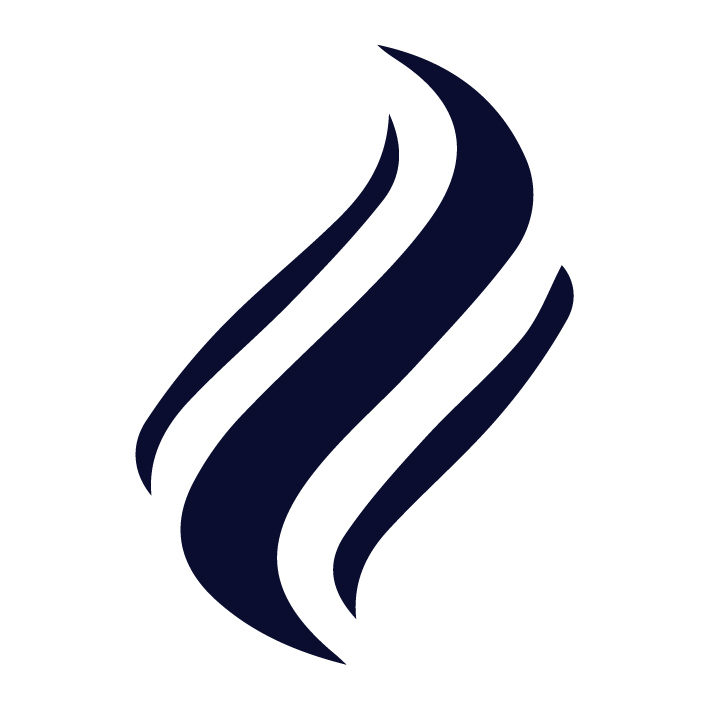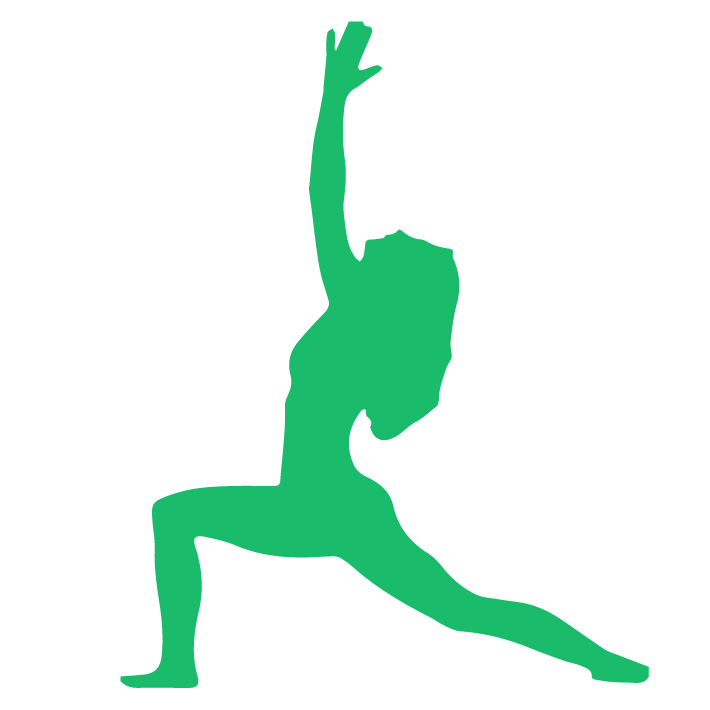 Helps you do more of what you love and look beautiful ♥
For long-term joint mobility and cartilage rebuild support

Free from heavy metals and any other metals found in other plastics
No chemicals and nasties.

3 to 6 months depending on the conditions.
Can we answer any of your questions?
Where do your Green Lipped Mussels come from?
Our mussels are harvested at several locations around South Island, New Zealand. None of our mussels are imported from other countries.
Where do your products come from?
All our ingredients are sourced, encapsulated and packaged right here in New Zealand.
Are there any side-effects?
There are no known side-effects of taking Marine Phospholipid Oil, other than in the case of seafood allergies. It is a 100% natural food product.
Will it help with my arthritis?
Chronic joint problems such as Arthritis can't be cured. At Korure we focus on helping people improve their quality of life by help manage and maintain your joint health best as you can. You will discover better flexibility and mobility using our products!
Will it interfere with my medication?
Though we always recommend consulting your doctor we can say that unless you are suffering from shellfish allergy it shouldn't affect or interfere with any medication that you are taking.
Subscribing allows you to get a discount on the retail price of the product. It also saves you needing to remember to repurchase the product or making a special trip down to pharmacy to do so. Delivery is free, and every 1-4 Weeks/Months we send you a new supply, so you're sure never to run out.
Hear from people that have tried everything
Our customers thought they had tried everything, Now they are finding joint mobility and flexibility support..